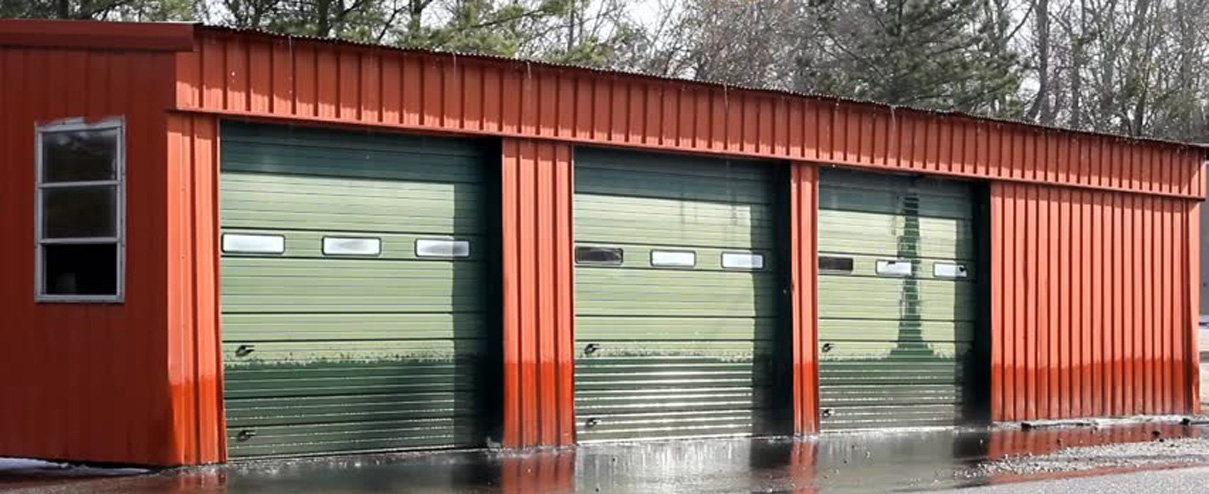 Commercial garage doors have more applications than their residential counterparts and offer greater versatility to handle the high demand of business environments.
The multiple purposes of commercial garage doors demand that they are made of high-quality materials and in different sizes.

Each commercial door is built for a particular purpose, making them highly customizable to suit the needs of a specific client. Unlike residential garage doors, the commercial counterparts are held to much higher standards in order to ensure safe and continuous operations in a commercial environment.

They typically require enhanced security including, heavy duty locks as well as the breakaway bottom section that allows you it to give way in case of an impact so as to prevent structural damage to the door or other nearby components. The three main types of commercial garage doors are steel sectional, aluminum, and the rolling sheet. The steel sectional variety is composed of several steel panels that are hinged together and provide multiple gauge and installation options that contribute towards better security and climate control. Aluminum doors are offered in certain patterns, which have been designed to include windows that allow passing more light for additional visibility.

This makes aluminum doors the ideal choice for internal partitions as well as for merging outdoor and indoor spaces. These doors are most commonly used in car dealerships and fire stations.

Last but not least, the rolling steel doors allow users to roll it overhead thanks to the corrugated strips of steel. These corrugations also give the doors the strength to withstand the impact of certain degrees, because of which they can serve different commercial purposes. One of the most popular uses of rolling steel doors types are meant for security. As you can understand, repairing commercial garage doors is not something that should be placed in the hands of amateurs. We understand that as a business owner, the security of your cars and the business premises is of vital importance. Whether you're renting or have your own workplace facility, the garage door is essential for both protecting the assets and letting the business functions operate smoothly. This is why our commercial garage repair services are available at your disposal 24/7, 365 days a year so that nothing comes between you and functioning of your business. We possess the tools necessary to tackle and the most complex problems that are specific to your workplace requirements.
We Service All Brands: